Gregory Holland
(December 23, 1961 – November 19, 2014)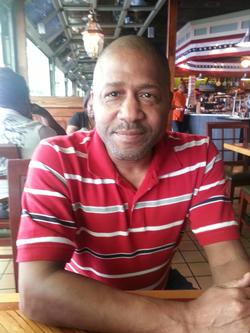 Local 24 has suffered the loss of another union brother. Gregory Holland worked in our battery shop for DynCorp for 14 years. Prior to that he served in the Air Force. He will be missed by his union brothers and sisters.
Family will receive friends on Tuesday November 25, 2014 at Strickland Funeral Services 6500 Allentown Road Camp Springs, MD. From 12pm until time of memorial service at 1pm. Funeral service will also be held at Bentley and Sons Funeral Home 2714 Montpelier Avenue Macon, GA at 11am. Interment,1pm at Georgia Veterans Memorial Cemetery 2617 Vinson Highway Milledgeville, Georgia.